The CRYOPEP company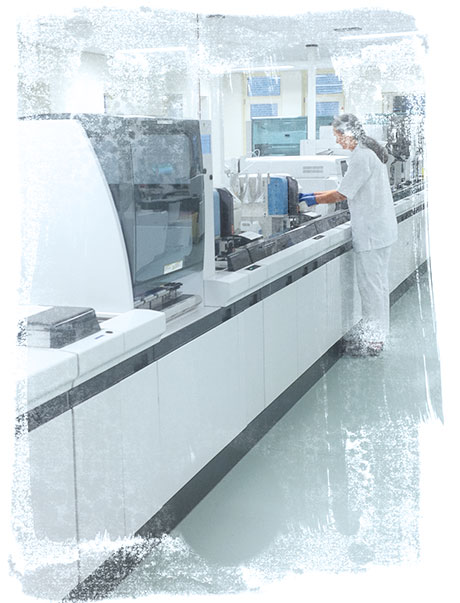 Manufacture and distribution of in vitro diagnostic reagents and research products for hemostasis and thrombosis.
The company

Specialized in the field of hemostasis, Cryopep offers a new alternative to traditional lyophilized reagents by offering medical biology laboratories an innovative range of ready-to-use reagents.
The company is based in Montpellier (34) in the heart of a business village and benefits from this dynamic to carry out all of its activities. Since its creation in 2008, the development of the company has accelerated and Cryopep's activities today cover French territory and certain European countries. The growth experienced by the company is mainly due to the commercialization of reagents and frozen plasmas for diagnostic and research uses.
The company is in compliance with the regulations in force (CE and FDA marking,  ISO 13485: 2016 standard). The Cryopep company, through its know-how and innovation, is an essential partner in the exploration of diseases of hemostasis, thrombosis and auto-immunity.
Gouvernance
The manager, Norbert Bénattar, has been working in the field of hemostasis since 1987. He was first an employee of the company Diagnostica Stago then of the company Biogenic / Chromogenix from 1987 to 2000.
ANVAR winner in 2000 of the national competition to help the creation of innovative technology companies, he created the company Biopep in 2000. This production company in hemostasis which has been integrated to the Horiba ABX group in 2003, where he held the position of marketing and sales director position until 2008. Then, he created the company Cryopep which he has managed since.
Our clients
Mainly made up of hospitals (CH and CHU), pharmaceutical industries, very specialized clinical biology laboratories and research laboratories, they use our diagnostic tests and our research reagents and continue to trust our reagents since their creation. launch on the French then European market.
They thus testify to their permanent satisfaction.
Many customers (more than 800 worldwide) work with these reagents, particularly in Europe, U.S.A. and Canada. Research reagents are mainly used by university hospital research centers, medical research institutes and the pharmaceutical industry.