CRYOPEP logistics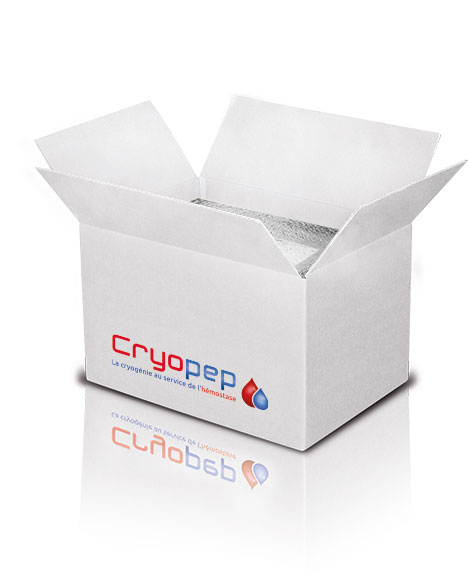 Flawless logistics control
The company works with carriers benefiting from ISO 9001 certifications under the new standard and CERTIPHARM. We are careful to respect the cold chain. To do this, we carefully pack the frozen products in isothermal boxes with dry ice or cold packs depending on the nature of the product.
In order to optimize the transport conditions of our products, we ship our packages in dry ice only from Monday to Wednesday, unless expressly requested by the customer.
All other orders for freeze-dried products are shipped Monday through Friday.
The traceability of shipments
A temperature indicator is included for the transport of frozen products under dry ice.
Products in stock are dispatched within 24 hours with real-time tracking guarantee.
Chronopost ISO 9001 2019-2022
Chronopost Certipharm 2018-2021