Colorimetric assay
Quantitative determination of functional protein C in citrated human plasma by chromogenic method in hemostasis.
The TECHNOCHROM® Protein C kit allows functional colorimetric assay of plasma protein C (PC) by amidolytic method, according to a principle of specific activation of PC by a snake venom (Agkistrodon contortrix): PROTAC®. The protein C thus activated hydrolyzes a chromogenic substrate.
The quantity of para-nitroaniline released during this hydrolysis is measured at 405 nm and is proportional to the concentration of protein C present in the reaction medium.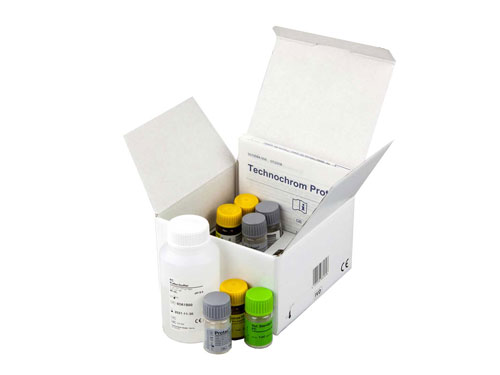 | Reference | Presentation | Number of tests | |
| --- | --- | --- | --- |
| 4-5341013 | Kit | 30 à 60 | |
The Safety Data Sheets and Notices are accessible to our registered customers.