Analyzers
Système microfluidique sur puce (AR et PL Chip) pour quantifier le processus de formation du thrombus en condition de flux.
Le système T-TAS® 01 (Total Thrombus formation analysis system) permet l'évaluation globale ex vivo en temps réel de la capacité hémostatique du sang.
Il est composé d'un instrument portatif, d'un ordinateur dédié et de puce intégrant des chambres de flux recouvert soit de collagène (PL Chip), soit d'un mélange de collagène et de thomboplastine (AR Chip).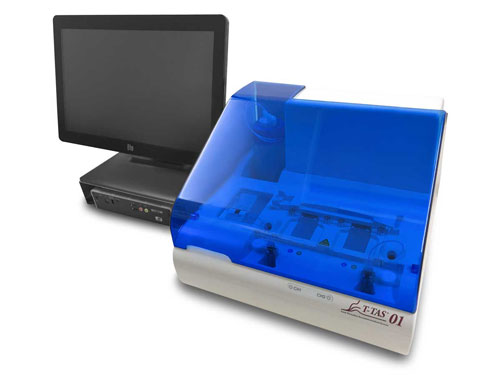 | Reference | Presentation | |
| --- | --- | --- |
| 25-18001 | Instrument | |
The Safety Data Sheets and Notices are accessible to our registered customers.