Product derived from Echis carinatus venom in lyophilized form.

MW(Da) : 30 000 Echiketin is a type C lectin from Echis carinatus sochureki which binds to platelet glycoprotein (GPIbα) and blocks the binding of Von Willebrand factor and thrombin. Echiketin can be used either to block the functions of GPIbα or, to measure the level of expression of GPIbα if echiketin is labeled (iodine125, biotin or fluorescein). In plasma, also binds to IgMk. Echiketin, which blocks the interaction of platelets with VWF and thrombin via GPIb, also binds to IgMk in plasma. The complex formed clusters the GPIb receptor located on the surface of the platelets and ensures the binding of the GPIb molecules between the platelets, thus causing their agglutination.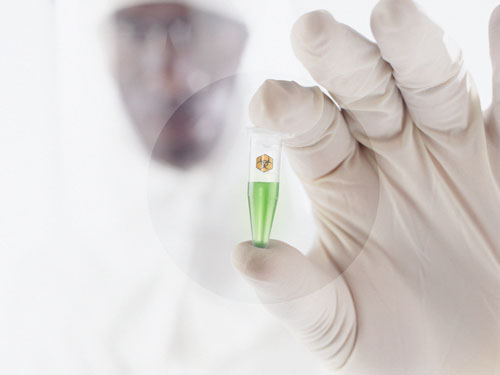 | Reference | Presentation | Packaging | |
| --- | --- | --- | --- |
| 6-VEN-ECHI-50 | Vial | 50 µg | |
The Safety Data Sheets and Notices are accessible to our registered customers.